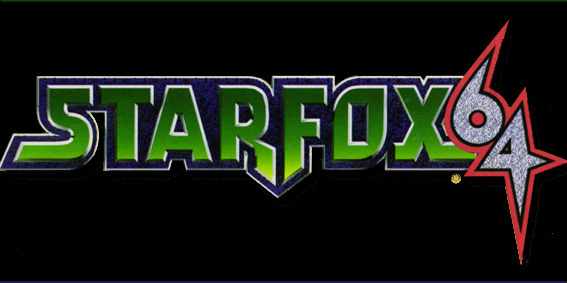 Star Wolf's Favorite Links


This Star Fox Web Ring base is commanded by Star Wolf.



The Cornerian Alliance. This is the best link I can think of. This is an index of all the active Star Fox sites on the web. I'm a member, you can be too. If you are really looking for Star Fox stuff, this is where to find it.

StarFox64.com. This is the offical Star Fox 64 site, made by Nintendo. It's no longer active though. This means it is'nt being updated anymore, but you can still go there. It's a very good site.

Fox's Crew. The most visited Star Fox site, also the largest. You must go here if you like Star Fox.

Star Fox 64 sim. Fox McCloud (the webmaster) left this sim, and it started to deteriorate, until a friend of mine picked it up, now it's doing well.

Nintendo.com- This is the first N64 site I ever went to. It's good, may not be based on Star Fox 64 but it has a lot on it there. This is a must for an N64 gamer.

General Pepper's Elite Forces- It's a good friend of mine's site, he just registered it but I'm sure good things will come from it. It's all ready recieved pics and help from Star Wolf's Page.

Solar this site's original chat room, non-java, no special browser requiered. Here you can chat with some of Star Wolf's loyal surfers. I'm sure myself and General Pepper, (see above) will make a few appearances ourselves.

The Unofficial Star Fox 64 Page This site has lots of stuff, fan fic, links, fan art, the works.

Avia's Star Fox 64 Page- A great new site with lots of things to do. She's a good friend of mine so plz visit this site. Some of it's main attractions are a sim, and very detailed characters. Avia also has a great fan fic section, where the best fan fics are really done by her! She's a very talented writer.

Vixy's Star Fox Shire- A cool page, not much about the game, but about the story and the old comic. I like to visit this one, since it reminds me of what the Star Fox universe used to be like before the sites started disapearing.

Peppy Hare's Apartment- Another one of the sites that really take you back, totally devoted to Peppy, been around since before this site was even thought of. Has a strategy guide, plus jounal entries from Peppy about each level.

The Star Fox Extreme- Good site, with decent info and fun to browse, a friend of mine's.

Fox's Command Center- This was once one of the best, but the word is that the webmaster's computer crashed, and since then he's mysteriously diseappered. Still good, and fun to visit sometimes.

Corneria- The first Star Fox site, the owner of this is also the owner of the now deceased Star Fox Web Ring. There's really not much here, never updated, but it's still there so I guess it's something.

Cornerian Mission Base- One of the oldest Star Fox sites, has information about Star Fox, Star Fox 64 and the ill fated Star Fox 2. Go there, it's great!

Blaze's Star Fox Page- Good site, I haven't spent much time there, but it's a friend of mine's site so visit him! Fan Fic, Fan Art and Character profiles.

Area 6 Defense Post- Pretty good site, getting old and never updated, but it's worth a visit. Part of a larger site.

Fara Phoenix's Fox McCloud Page- Another one of those small pages that are fun to visit. Brings back memories, about SF64 and the original game.

Fox's Den- Small Page, but fun to visit. His imagemap isn't working right now, but he'll have it working soon, since he does still update.

Star Fox Central- A popular site, 3rd largest Star Fox site.



Back to index